Though Iran's Guardian Council requested and received an extra five days to make their final determination regarding their investigation into the disputed elections earlier this month, council spokesman Abbas-Ali Kadkhodaei says the council has found 'no major irregularities' in the election.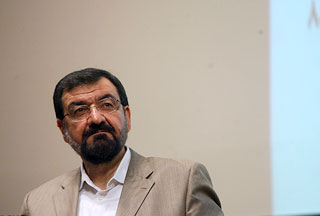 The claim comes as something of a shock, considering earlier this week spokesman Kadkhodaei confirmed that voter turnout in 50 cities was over 100% and suggested that roughly 3 million votes were potentially affected by this.
Kadkhodaei sought to address this concern by noting that there was no regulation forcing Iranians to vote in their home cities and suggesting the over-vote could be explazined by "travelers."
All three opposition candidates had filed election complaints, but the dispute over the excess voter turnout was reported by Mohsen Rezaei, a conservative candidate with close ties to the Iranian military. Rezaei announced today that he was withdrawing all complaints, citing the "security situation" since the vote. Mir-Hossein Mousavi and Mehdi Karroubi, the two reformist candidates, vowed to continue their opposition to the contested vote.