Last updated 6/25 11:15 AM EST
A bomb concealed under a vegetable cart exploded in a crowded market in the Baghdad slum of Sadr City today, killing at least 75 and injuring over 100 others. So far no group has taken credit for the blast in the predominantly Shi'ite area.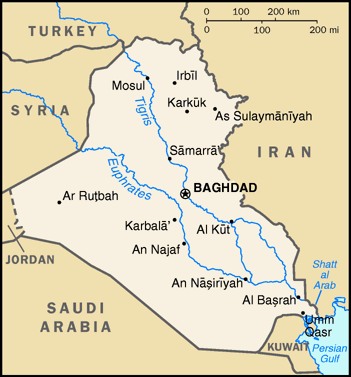 The attack comes less than a week after a bombing against a Shi'ite mosque in the northern Iraqi city of Kirkuk, which saw at least 80 killed and hundreds wounded. The blasts are likely to make the overall death toll for the month of June the deadliest in over a year.
The latest bombing comes less than a week before the Status of Forces Agreement (SOFA) requires US troops to leave all Iraqi cities, and Iraqi officials have attributed the recent spate of bombings to insurgents trying to destabilize the situation on the eve of their departure.
Sadr City has seen large amounts of violence since the 2003 US invasion, and on Saturday US military leaders held a formal ceremony in the district where they handed control over to the Iraqi government. Most of the attacks in recent months have targeted Shi'ites.