Qari Zainuddin, a key figure in South Waziristan's Mehsud tribe, was assassinated today as he slept in his compound in the Pakistani city of Dera Ismail Khan. Zainuddin was a major rival of Tehreek-e Taliban Pakistan (TTP) leader Baitullah Mehsud, and the militant leader is seen as a likely suspect in the killing.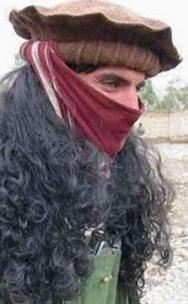 Zainuddin's killing is seen as a major setback to the Pakistani military's offensive in the region. Zainuddin had opposed the offensive but had offered to commit thousands of loyal fighters to combat Mehsud himself, saying it was best for the Mehsud tribe to handle the conflict internally.
Though both appear to have taken a roll in supporting attacks against international forces in Afghanistan, they split on the issue of fighting against the Pakistani government, with Mehsud willing to engage Pakistani forces and Zainuddin saying it was inappropriate to fight fellow Muslims.
The Pakistani military's offensive in South Waziristan is aimed primarily at Mehsud and his followers, but the government has also expressed a desire to punish the entire tribe for its support of militants. Mehsud has claimed credit for attacks across Pakistan, and has also threatened to launch attacks on American soil, though his ability to do this is in serious doubt.