Iranian riot police clashed with protesters on the streets of Tehran yet again today, as the post-election furore remains in full swing. The nation's Revolutionary Guard has attempted to stifle the demonstrations however, by threatening a "revolutionary confrontation" with the protesters.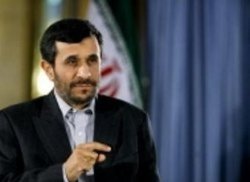 The guard accused the protests of being part of an international plot to destabilize the regime, and the government has threatened to 'review' its ties with Britain and potentially other western nations for what it perceives as interference in the post election rallies.
The opposition candidate Mir-Hossein Mousavi has accused the government of massive voter fraud, and claims he actually won by a wide margin. Though the Guardian Council has confirmed 50 cities had over 100% turnout, and has said that points to at least 3 million fraudulent votes, it has ruled out nullifying the vote.
The Interior Ministry will also be releasing exact box-by-box vote counts in what it claims was an enormous victory for the incumbent President Ahmadinejad. The Guardian Council has insisted that the millions of apparently fraudulent votes would not be enough to alter the outcome, adding fuel to speculation that Ahmadinejad's camp, despite his dramatic poll lead, may have rigged an election they were already going to win.