Iran's Foreign Minister Manouchehr Mottaki today condemned Western nations and media outlets, which he accused of seeking to "dramatize" the post-election unrest in his nation. He condemned several governments for "irresponsible and intrusive remarks" and said they lacked a "clear picture" of what was happening in the nation.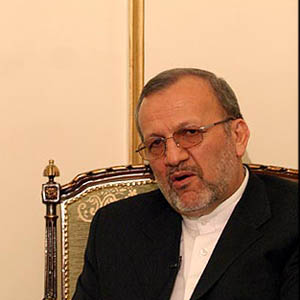 But how could they have anything else? One of the first acts of the government when the protests began was to revoke the press credentials of all foreign journalists in the nation, and has arrested several for attempting to cover the situation on the ground.
Forced to abandon direct coverage of the demonstrations and the government's crackdown, the international media has instead had to rely on twitters and youtube videos posted by Mousavi supporters for virtually all of their information. For US media outlets, already eager to embrace the anti-Iran perspective, it has been an easy transition.
Its a lesson the Iranian government has had ample opportunity to learn. The Pakistani government's narrative since the ban on journalists into the Swat Valley has not stood up to close scrutiny, as millions of refugees tell horror stories from the camps outside. Israel's attempt at total information control in the Gaza Strip likewise faltered when news of its bombing of a UN school full of refugees came to light.
Far from managing international coverage through its bans, the Iranian government has turned the entire world press into an informal mouthpiece of the Mousavi camp. With its own state media seemingly alternating between ignoring and downplaying the rallies, the foreign media is left rebroadcasting the unvarnished message of the protesters. To the extent the government is irked by the coverage, it should re-examine how it got that way and what alternative it has left foreign outlets looking to cover the story.