10 months ago, the Pakistani government touted the death of top al-Qaeda figure Mustafa Abu al-Yazid in the Bajaur Agency. Today, he gave a notably live interview with al-Jazeera in which he made some chilling comments regarding Pakistan's nuclear arsenal.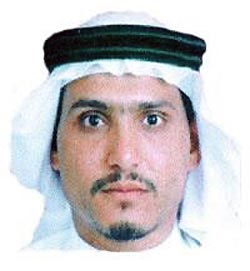 When asked about the prospect of the US seizing Pakistan's nuclear arsenal during the growing instability, Yazid declared "God willing, the nuclear weapons will not fall into the hands of the Americans and the mujahideen would take them and use them against the Americans."
Yazid also expressed hope that the Pakistani military would be defeated in its ongoing operation in the Swat Valley, and promised continued "large scale operations" against the United States, though he left open the possibility of a decade-long truce if the US agreed to withdraw from Muslim nations.
Pakistan's nuclear arsenal has been a serious issue during the nation's recent instability. President Obama has conceded that the US is considering "all options" with respect to the arsenal, and there has been considerable speculation the US may try to capture them.