On January 3, the Israeli military launched its ground invasion of the Gaza Strip. Among the first journalists to report this were Khader Shahine and Mohammed Sarhan, Palestinian journalists who work for an Iranian news outlet. Days later the pair were arrested.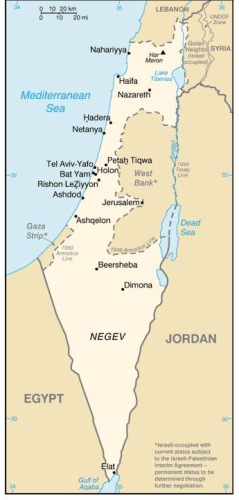 Today, an Israeli court sentenced them to two months in jail for reporting the story in violation of the harsh censorship laws imposed by the Israeli military during the month-long war. At the time, they argue, the invasion was "confidential information" and other journalists had apparently been ordered to keep the fact a secret, though the story broke worldwide roughly an hour later.
After their arrest, they were held for 10 days on charges of "spying" and later placed under house arrest, banned from practicing any journalist activities. The media freedom advocacy group Reporters Without Borders condemned the charges as disproportionate.
The arrest was also condemned by members of Israel's opposition parties, and MP Ahmad Tibi noted that an Israeli journalist broke the story at roughly the same time but did not face any official sanctions.