Harith al-Obaidi, leader of the Sunni Iraqi Accordance Front (IAF) in parliament, was assassinated today in a Baghdad mosque after delivering a sermon condemning the government of Prime Minister Nouri al-Maliki for abuses of human rights.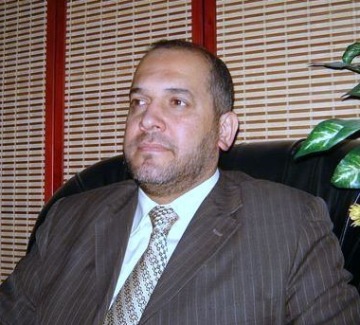 After the sermon at the upscale Sunni mosque, a gunmen entered and opened fire on Obaidi, then threw a grenade into a crowd of worshippers. The attacker was then killed, though it is unclear if Obaidi's guards killed him or he died when a second grenade detonated. The attack left five killed and 12 wounded.
Fellow MP Ahmed Masuudi, a member of the Shi'ite opposition bloc loyal to cleric Moqtada al-Sadr, said "the attack was not a coincidence, it was planned." He suggested that the attack was retaliation for Obaidi's campaign for human rights, which the Sadr bloc is also in support of.
So far it is unclear who was responsible for the attack, though the government has blamed Sunni militants who it is speculated may have been upset at Obaidi for taking part in the political process. Still others blamed the government itself, saying that with all the checkpoints set up near the mosque it would be virtually impossible to smuggle a weapon into the area to carry out the assassination.
The killing of the IAF leader is almost certain to strain sectarian tensions in Iraq's parliament, at a time when Prime Minister Maliki is openly seeking to undermine power-sharing agreements which granted the Sunni minority some measure of say in the actions of the US-backed government.