Despite an enormous turnout and a premature declaration of victory from challenger Mir-Hossein Mousavi, preliminary results from the election commission say that Iranian President Mahmoud Ahmadinejad has won reelection by a wide margin.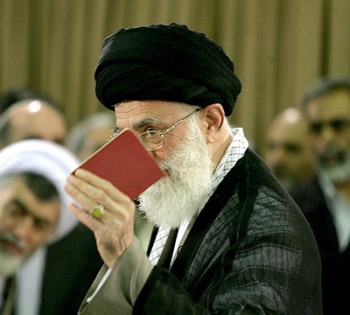 An official declaration is not expected to be made until some time on Saturday, but with more than 60 percent of the nation's nearly 33 million votes counted, the incumbent is say to be leading by more than a 2-to-1 margin (66 percent to 31 percent) and is only 2.5 million votes from being guaranteed to obtain the majority needed to avoid a run-off election next week.
Mousavi had previously insisted that he was the "certain winner" of the election, and is now complaining of unspecified widespread voting irregularities. The polls were kept open an extra four hours to accommodate the unprecedented turnout but complaints remain, particularly from the Mousavi camp, that the polls were closed too soon and not everyone was able to vote.
Still, the enormous majority apparently won by President Ahmadinejad seems to have left little doubt that the polls predicting his victory have proven accurate. The ability to maintain that majority even amid a high turnout seen to favor the challenger underscores his popularity, particularly in rural and poorer areas.