It is Friday morning in Iran, and the polls are now opened for the nation's presidential vote after an unprecedentedly raucous campaign in which candidates hurled insults at the incumbent President Mahmoud Ahmadinejad and one another.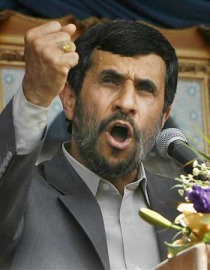 President Ahmadinejad
The vote is seen as having potentially significant ramifications for US-Iran relations, at a time when President Obama insists the United States is willing to begin direct negotations after decades of mistrust. Still, observers doubt the results of the election will change the nation's posture overnight.
The two principle candidates are President Ahmadinejad and former Prime Minister Mir-Hossein Mousavi, and while recent polls have tapped Ahmadinejad as the favorite, a large number of undecided voters and massive rallies for both sides have led to the belief that the final outcome may be quite close.
Ahmadinejad is seen as the more conservative of the two candidates, and holds considerable sway among Iran's growing poor. Mousavi is seen as something of a reformer, somewhat more willing to open the nation's economy and engage in diplomacy with the West, but his tenure as prime minister saw the nation adopt what was in many ways an even more heavily controlled economy than it has today.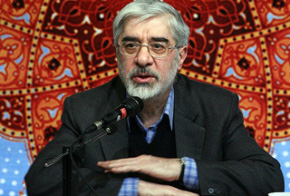 Former Prime Minister Mousavi
After the two candidates lambasted one another in the waning hours of campaigning: Mousavi supporter Ahmed Rafsanjani issued an open letter threatening Ahmadinejad while the president threatened to arrest his opponents for violating a law against insulting high ranking officials, it is unsurprising that considerable distrust remains. In fact both sides are accusing the other of planning to rig the election, suggesting that even the end of today's vote may not be the end of the battle between these two factions.