Just over a month after US air strikes ripped through the Farah Province, killing a record number of civilians for a single incident, Pentagon spokesman Geoff Morrell declared that "there were some problems with some tactics, techniques and procedures" that led to the killings.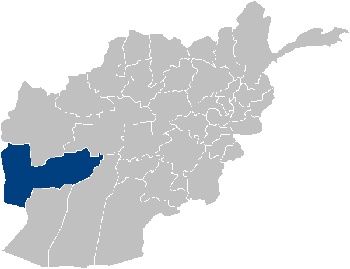 The announcement echoed similar statements made by officials off-the-record last week, when they conceded that the toll was at least in part caused by the military's failure to follow rules which had been put into place specifically to prevent the killing of civilians.
Perhaps an even bigger revelation was that Morrell admitted that the number of civilians killed was "very similar" to the numbers the Afghan government had presented. Afghan officials have said up to 130-150 civilians were killed in the attack, the majority of them children.
At the time those numbers were initially revealed, the US condemned them. At one point they alleged that the entire incident had been invented by the Taliban just to make them look bad, and later they claimed that the villagers were exaggerating because the government was paying $2,000 in compensation for each slain civilian. It seems that at least we've gotten to the end of the long, winding road of US denial and one month later they have reached the same conclusion reached by the local officials: that this is the single deadliest US attack on civilians since the war began.