Israeli Foreign Minister Avigdor Lieberman, reiterating his comments from April, said the Israeli government has no intentions of attacking Iran. "We do not have a need," Lieberman insisted, "Israel is a strong country and we can defend ourselves."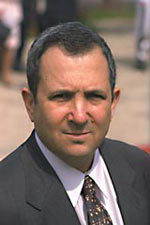 But just hours after that news conference in Moscow, Israeli Defense Minister Ehud Barak, who was visiting Washington DC, said that the Israeli government would not rule out attacking Iran to prevent them from acquiring nuclear weapons.
It is unclear whether the conflicting signals represent an actual split between two of the top policy makers in the Israeli government or simply represent the official line intended for two very different audiences.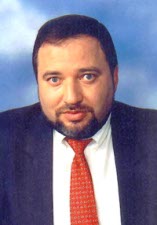 Russia is currently constructing Iran's Bushehr nuclear power plant, and has promised to ensure that Iran's nuclear program is purely civilian in nature. Convincing Russia the site is not in immediate peril may go a long way in convincing them not to deliver defensive missile systems to the nation.
The Obama Administration on the other hand is clashing more publicly with the Israeli government than any other US administration in recent memory. As they make overtures to Iran, and as President Obama concedes that they may have a right to civilian nuclear energy, the Israeli government may be trying to express its displeasure with the threat to attack unilaterally, an action for which the US would almost certainly be blamed.