The January air strike against a convoy northwest of Port Sudan city killed 119 people, according to a report from the Sudanese state media today. Sudanese Defense Minister Abdel Rahim Mohamed Hussein told parliament that the attack on the convoy is still under investigation. 56 of those killed where Sudanese smugglers, while the remaining 63 were from other nations.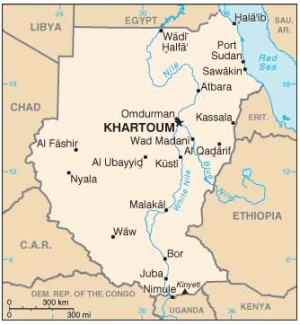 The bombing was revealed in March, with the US Air Force originally blamed for the attack. US officials however insisted that it was actually the Israeli military that launched the attack. At the time it was reported that 39 were killed.
Israeli security officials eventually confirmed the report, saying that it involved dozens of aircrafts, both fighter-bombers and drones. They also claimed that while the United States was informed of the attack, it played no role in it. They said the attack was meant to be "a warning to Iran."
The convoy was allegedly transporting weapons to Egypt, where they would be smuggled into the Gaza Strip. Hamas has denied that it was involved in this particular activity.