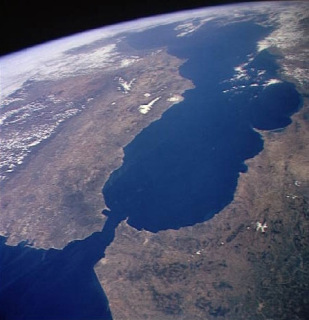 French-language news magazine L'Express reports that the Israeli Air Force recently held air refueling drills between Israel and the small British held territory of Gibraltar, a 3,800 km flight which is leading some to speculate the the nation is making "concrete preparations" for a potential attack against rival Iran.
The report comes just days after Israeli Foreign Minister Avigdor Lieberman told Austria's Kleine Zeitung that Israel would not attack Iran, even if the US-led sanctions against the nation failed to get them to abandon their civilian nuclear program.
Speculation about a potential Israeli attack against Iran has been fueled for years by repeated threats by Israeli officials to do exactly that. The revelation of the preparatory drills, coupled with comments by Israel's incoming Ambassador to the United States Michael Oren, are resurrecting concern about the attack despite Lieberman's attempt to quell concern, inconveniently enough as the controversial Israeli FM heads to Europe.