The Pakistani military's offensive against militants in the Lower Dir district of Pakistan's Northwest Frontier Province (NWFP) has begun to wind down, and the security forces are now taking stock of their handiwork. Officials are now reporting 70 to 75 militants were killed in the attack, and 10 members of the security forces.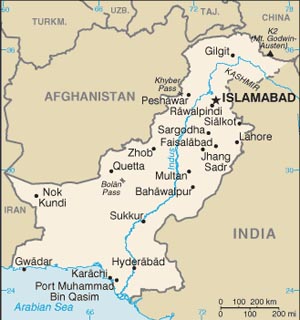 As is often the case, officials have provided no public accounting of the civilian toll of the offensive, but NGOs say at least 33,000 civilians in the district have been displaced from their homes. Only five civilian deaths have been confirmed, but witnesses report that residential areas of villages were shelled by the government forces and that bodies are littering the streets of Maidan, so that number seems certain to rise.
At the end of the day, it seems unclear what the offensive, launched Sunday on the periphery of the Swat Valley, had accomplished. Scores were killed, but the government and the militant factions remain adamant that the overall peace deal will not be affected. At the same time, the TNSM has cut off communications with the government to protest the attacks. The district will remain much as it was before the offensive, just with a lot more destroyed homes and resentful residents.