Suggestions from US officials that they'd like to see Qatar and Saudi Arabia negotiate over the list of demands the later has issued don't appear to be going anywhere, with Saudi Arabia's Foreign Minister Adel al-Jubair insisting that the terms of the demands are non-negotiateable.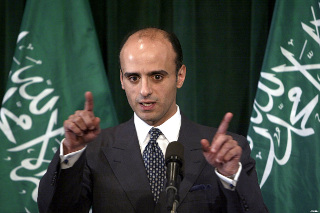 "We made our point," Jubeir insisted adding that the Qataris "know what they have to do" to placate the kingdom. Saudi Arabia have Qatar 13 demands and 10 days to accept them. The demands include shutting all Qatari media, closing diplomatic facilities in Iran, expelling Turkey from its Qatari base, and agreeing to pay unspecified "reparations" for past disagreements.
Qatari FM Sheikh Mohammed bin Abdulrahman al-Thani suggested that didn't matter at any rate, because Qatar considers the demands "baseless and unacceptable," saying that any demands that would be taken seriously would need to be "realistic and enforceable."
Though the demands never made clear what would happen when Qatar refused, the United Arab Emirates has insisted that they will face "indefinite isolation" until they accept. There have been suggestions this might include Qatar's expulsion from the GCC, but the method for this isn't well understood.
Last 5 posts by Jason Ditz