Israeli troops are being ordered to surround a number of Palestinian neighborhoods around Jerusalem tonight after another round of violence left at least six people, including three Israelis and three Palestinians, dead and a number of others wounded.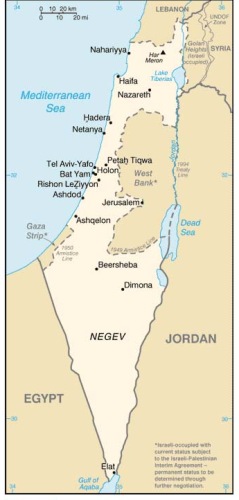 The "day of rage" called by Palestinian groups to protest against a growing Israeli crackdown saw violent attacks by a pair of Palestinian attackers in Jerusalem and another in Tel Aviv. Israeli troops also killed a Palestinian civilian near Bethlehem.
Seven Israeli and 29 Palestinians have died so far in a little over a week of violence, including eight children. The US State Department has condemned stabbing attacks by Palestinians against Israelis as "terrorism," but conspicuously declined to label Israeli stabbings of Palestinians as such.
Palestinian teens seem inordinately involved in this latest round of protests and attacks, as opposed to previous intifadas which were fueled by older leadership. These teens grew up in the era after the Oslo agreement, which was supposed to lead to an independent Palestinian within a few year. This, however, never happened, and with Israeli Prime Minister Benjamin Netanyahu ruling out statehood during the last election, there is a growing sense that diplomacy isn't ever going to lead to a state.
Faced with growing unrest, Netanyahu is trying to reassure the public that there are no major plans for changes in the near future, and that the status quo will soon return. The status quo, however, may not be seen as favorable by the youth protesters.
Last 5 posts by Jason Ditz