According to spokesmen for Russian President Vladimir Putin, his Ukrainian counterpart Petro Poroshenko rejected a proposal to move forward with the peace process between the Ukrainian government and eastern rebels.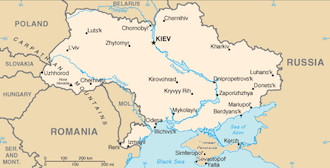 The proposal was a fairly modest advance on the current ceasefire, calling for both sides to withdraw heavy artillery away from combat areas, and into areas where they wouldn't be so conveniently used.
Russian officials said that not only had Poroshenko rejected the proposal, but that he almost immediately ordered a new round of offensives in the southeast, which Russia warned violated the Minsk agreement already in place.
Both Russia and the OSCE have called for a return to calm, but it seems that the ceasefire is tottering after months of relative calm, with fighting in several places, including the rebel capital of Donetsk.