ISIS released a new video over the weekend showing the beheading of Lebanese soldier Ali al-Sayyed, one of 19 soldiers captured during the fighting in Arsal earlier this month.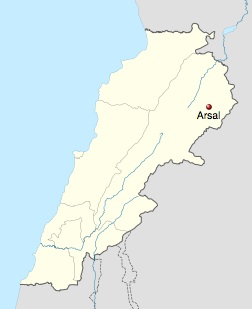 Several days of fighting over Arsal, along the border with Syria, began with the capture of an Islamist commander in the area, and led to a protracted battle over control of the local jail.
After the beheading video, ISIS released a secondary video showing several other of the captured soldiers pleading for their lives, and admonished their families to petition the Lebanese government to accept a prisoner exchange for their release.
ISIS is seeking the release of not only ISIS-affiliated fighters, but of other Islamist factions' fighters as well, an attempt to try to underscore their self-proclaimed position as the leaders of the worldwide Islamist movement.
Lebanon has not responded to the calls for a prisoner exchange in the past, though the latest videos are bound to add pressure to them to at least recognize that the offer was made.