Weekend clashes that led to ISIS and Nusra Front fighters taking the Lebanese town of Arsal, along the Syrian border, briefly paused for a ceasefire brokered by Sunni clerics, but resumed today with Lebanese troops positioned outside of town trading fire with the Syrian rebels.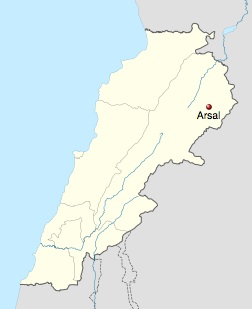 Both sides accused the other of breaking the ceasefire first, and the exchange of fire quickly spread into a battle across the town, with the army forces surrounding Arsal trying to push their way back in, so far unsuccessfully.
Though the Syrian Civil War has spilled over into neighboring Lebanon time and again, the incident in Arsal is the biggest such spillover yet, and is sparking fears of ISIS growing regional dominance.
Saudi Arabia has announced a $1 billion aid package for the Lebanese military, an attempt to try to prop up the historically feckless troops into a combat force capable of standing up to ISIS. So far, other nations' militaries haven't stood up to that challenge very well, and the Lebanese force is not particularly combat ready.
Last 5 posts by Jason Ditz