The Ukrainian military is continuing to escalate its attacks against the eastern portion of the country, announcing today that it is suspending the ceasefire at the area around the MH17 crash site.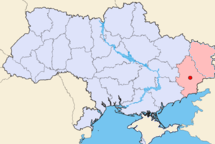 Ukrainian forces had largely ignored the ceasefire at any rate, attacking several cities within the ceasefire zone in recent days. The announcement appears to portend even further escalation of the offensive against breakaway easterners.
The attacks continue to focus on the city of Donetsk, with intense artillery fire hammering a hospital in the city, hitting the pediatric dental wing and killing at least one civilian.
Rebel leader Aleksander Borondai announced he is stepping down as leader of the eastern rebels, becoming a deputy under new leader, Alexander Zakharchenko, a native of Donetsk. Borondai had been under criticism internationally as a "foreign fighter" because he was originally from Moscow, and says he hopes Zakharchenko will reflect the rebellion's local nature.