Russian officials have reported the arrests of four members of Ukraine's Right Sector, a neo-Nazi styled ultranationalist organization, on suspicion of arson attacks and plotting bombings in the Crimean Peninsula.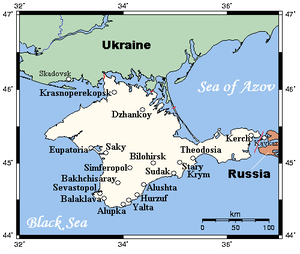 Russia annexed Crimea in March, after the peninsula held a referendum splitting itself from Ukraine and asking for accession into the Russian Federation. Ukraine has not recognized the move.
The Right Sector denied any involvement in any bomb plots, saying they "never will plan terrorist acts," and claiming the entire plot was made up by the Russian government.
This stance appears starkly different to their stance in early March, in which Right Sector leaders were openly calling for the central government to recruit terrorists to attack Russia, dubbing the Crimea dispute a "unique chance" for such attacks.
Last 5 posts by Jason Ditz