Pakistan has seen a 22% increase in religiously-motivated killings year over year, and that is fueling concerns that they could soon be facing an Iraq-style situation of religious militias desperately trying to protect their neighborhoods and regional spillover to and from neighboring countries.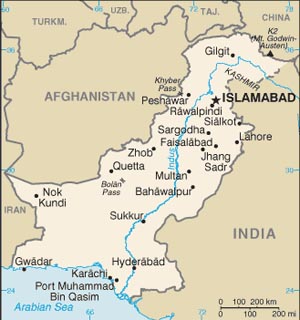 Not that sectarian killing is a new thing in Pakistan, indeed there are multiple militant factions that exist specifically to target the nation's Shi'ite minority. The attacks are growing, however, both in number and scope, and that's fueling fears that the situation is growing out of control.
At the start of 2013, there were already protests among Shi'ites about the government's seeming lack of interest in stopping the attacks, and as the trend continues to worsen there's no doubt over whether they could do anything to stop them even if they wanted to.
Information Minister Pervaiz Rashid downplayed the situation, saying the attacks would never manage to destabilize Pakistan. Locals in the secularly integrated neighborhoods are telling a different story, however, of growing mistrust on both sides and a sense of imminent danger.
Last 5 posts by Jason Ditz