The Pakistani government has announced "governor's rule" in the Balochistan Province, with a full dismissal of the provincial government and planned ousters of many local governments in an effort to placate massive protests among Shi'ites in the wake of last week's Quetta bombing.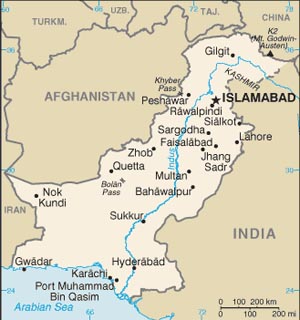 Protesters had blocked the major highway leading to Quetta with the coffins of the slain from the attack, demanding the government take action after the most recent attack killed nearly 100 people at a billiards hall. The attack was claimed by two groups, including Lashkar-e Jhangvi, a militant group that explicitly attacks Shi'ites.
One of the leaders of the Shi'ite movement says that they have called an end to the protests in response to the government's moves, and will begin burying the victims of the attack on Monday.
While the moves placate the Shi'ite protesters, they will also increase military control over Balochistan, likely to rile the assorted secessionist movements that are still seething after the Christmas attack by the paramilitary Frontier Corps.
Last 5 posts by Jason Ditz