Major bombings tore through the Balochistan Provincial capital city of Quetta and the Swat Valley city of Mingora today, destroying a Quetta pool hall and a marketplace and killing at least 125 people, wounding well over 200 others.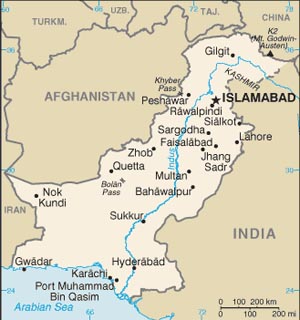 The bombings at the pool hall caused the bulk of the casualties, with a pair of bombs timed to go off in succession, with the second coming 10 minutes after the first and killing large numbers of rescuers. 92 were killed in these bombings.
The attacks were claimed by the United Baloch Army, a secessionist group in Pakistani Balochistan. The target in Mingora was in a Shi'ite dominated neighborhood, and it is assumed the attackers were one of the sectarian factions active in the area.
Secessionist groups have become increasingly active in recent months in Balochistan, with anger soaring over military operations in the region which have caused massive civilian casualties.
Last 5 posts by Jason Ditz