The death toll in the Monday massacre against protesters near the Egyptian Republican Guard headquarters has been estimated between 51 and 55, with the smaller number coming directly from the junta's own Health Ministry.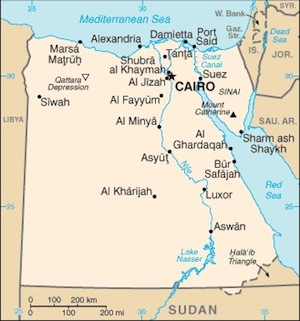 The protesters were engaged in morning prayers after an overnight sit-in when troops opened fire on them en masse. Hundreds of others were reported wounded in the attack.
But facing growing international disquiet about their tactics, the military is suddenly disputing their own toll, insisting it was part of "some kind of propaganda" by the ousted civilian government aimed at making the junta look bad. They added that they have no figure on tolls but "doubt" that the toll was as high as previously confirmed.
The junta previously insisted that the killings were "self defense" against the unarmed demonstrators, and has ordered the arrests of some of the protest leaders for "incitement" of the shootings.
Last 5 posts by Jason Ditz