There are growing fears that a civil war is inevitable in Egypt after the junta responded to sit-in protests in Cairo by attacking a large number of civilians during morning prayers, killing 53 of them and wounding 435 others. A large number of the wounded were shot in the head.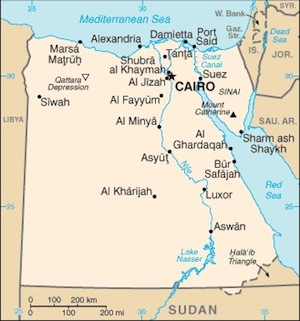 The protesters were staging a sit-in near the Republican Guard headquarters in Cairo, and Muslim Brotherhood officials were leading them in dawn prayers when they were attacked by security forces.
The Republican Guard headquarters has become a target amid growing speculation that President Mohammed Morsi, unseen since last week's coup, is being held within. He and the rest of his cabinet were "arrested" by the military during the coup, and his location is unconfirmed.
The junta defended the killings as "self-defense" and referred to the protesters as a "terrorist group" who were threatening security. They have warned any future protesters from carrying out rallies near security force buildings, saying that "vital" areas will remain open at all costs.