The Gaza War is over, which means election season is back on in Israel. This means even more Likud efforts to move rightward, and Tzipi Livni announcing her second "new party" in less than a week.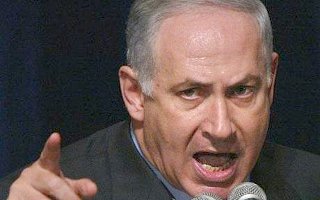 Of course, the big news came yesterday when Defense Minister Ehud Barak pulled out of the next round of elections to spend more time with his family. That means he's out of the election but not necessarily the cabinet, where he might be appointed to a position as an unelected minister, even though his brand new Independence Party, set to contest its first election, is almost certain to lose outright.
The loss of the Independence Party as even a bit player doesn't mean much, because the group was politically ill-defined and mostly centered around a goal of keeping Barak in the cabinet at all costs. With traditional Labor voters having abandoned Barak long ago, they didn't have an obvious constituency and its unclear where their votes will go.
Also looking increasingly like a dead party is Kadima, which is a surprise because they actually won the largest plurality in the 2009 election. Former Kadima head Tzipi Livni, who last week announced the creation of the National Responsibility Party, is creating yet another party today, this time calling it simply "The Movement," and is couching it as a centrist party aiming primarily for a peace deal with the Palestinians.
The center seems wide open, with Kadima out of favor and Yesh Atid, which was originally supposed to be a centrist free-market pro-peace party losing a lot of credibility for its leader's enthusiastic support of last week's war.
Ordinarily a splintered center would be good news for the moderate right, but there doesn't seem to be a moderate right in Israel anymore, as Likud's primaries have displaced what few moderates it had left in favor of the ultra-right, and its merger with Yisrael Beiteinu has cemented it as a far-right powerhouse.
Even there, Netanyahu remains vulnerable, having successfully sold everybody on the Gaza War then struggling to sell them on the ceasefire, and the even-farther-right is looking to score big by running against peace on any terms.
At the end of the day some analysts are predicting that it's going to be a center-left versus far-right split no matter what in government forming, but with a lot of hard feelings, particularly among the various breeds of Israeli superhawk, coming together to form an inclusive government for the far-right is going to be extremely hard, with religious extremist parties clashing with secular nationalists who they feel are an even bigger threat than the left.
Last 5 posts by Jason Ditz