In a move that is surprising many, Israeli Defense Minister Ehud Barak has announced that he intends to retire from politics at the end of the current term, and will not participate in the January 22 elections.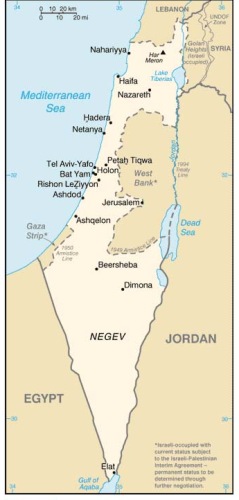 The long-time minister says he wants to spend more time with his family and says he is no longer interested in a political role, though he did avoid the question of whether he is open to serving as an appointed official who does not have to be elected.
Hamas welcomed the planned resignation, saying it underscored their "victory" in the war. Though that may be an oversimplification, last week's Gaza War may well have played a role, as it was expected to be the last chance for Barak's "Independence Party" to recover from poor showing in early polls, and while he did get a boost when the war initially started, the quick end and the unpopularity of the ceasefire had left his future once again in doubt.
While it was conceivable the Independence Party might sneak into the Knesset as one of the smaller lists, it is possible that Barak is simply unwilling to risk the prospect of losing the election outright and feels a "retirement" is a better way to break from political life. It is entirely unclear where this leaves the Independence Party now, as it was created by Barak after his split with Labor and seemingly its entire ideology was "keep Barak in the cabinet," so it is hard to imagine it surviving his departure in any real way.
His departure also deprives Prime Minister Netanyahu of a close ally, and one of the few such allies he had left with even a little credibility as a "moderate" on the international stage. With Israel and the Likud moving ever rightward, Barak's value as a nominally "centrist" member of a far-right coalition allowed him to claim much larger cabinet positions than his constituency would normally allow, and his loss may change how many countries view the next far-right government.
Last 5 posts by Jason Ditz