A high-ranking member in Al-Qaeda in the Arabian Peninsula (AQAP) and former Guantanamo Bay detainee has reemerged today in an audio broadcast denying claims that the Yemeni government killed him in September.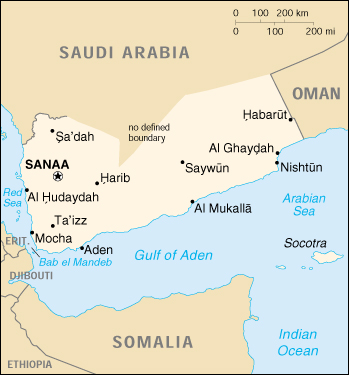 The commander, Said al-Shihri, was reported slain in what some Yemeni officials said was an air strike by Yemeni warplanes and what others said was a US drone strike. Saudi newspapers were reporting earlier in the day that Yemen's Defense Ministry conceded DNA tests were negative, and the slain man was not Shihri.
Who it was that was slain is unclear, but the audio release by the actual Shihri slammed Yemen's government for spreading false rumors about his death, adding that it was inappropriate to spread reports of killing mujahideen as a "victory" anyhow.
Shihri's comments referenced incidents that broke after his reported death in early September, including the controversy surrounding the "Innocence of Muslims" film trailed on YouTube which didn't emerge until the day after he was supposedly slain. He also blasted Iranian President Mahmoud Ahmadinejad as the "most evil person on earth."
Last 5 posts by Jason Ditz