Top Afghan Army Major General Afzal Aman is in Pakistan today to meet with top Pakistani military officials in the city of Rawalpindi, with the primary topic of discussion the cross-border shelling from Pakistani territory into the Kunar Province.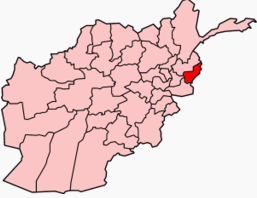 Afghanistan has been complaining about cross-border shelling for months, claiming dozens of civilians have been killed. Pakistan has insisted that it only conducts shellings in retaliation for cross-border raids from militants.
This has been an ongoing problem as well. Since Pakistan's offensive against militants across Malakand, the Tehreek-e Taliban Pakistan (TTP) Swat Valley auxiliary has more or less operated entirely out of Kunar.
The militants have been regularly launching raids throughout the summer, attacking Pakistani border posts and at times villages seen as loyal to the Pakistani government. NATO has downplayed the seriousness of the situation, saying that the TTP doesn't have safezones in Kunar. They continue to emerge from the province, however, so the situation remains an issue for Pakistan.
Last 5 posts by Jason Ditz