Afghan Foreign Minister Zalmai Rassoul has warned that the continued cross-border shelling by Pakistani troops is "jeopardizing Afghanistan-Pakistan bilateral relations, with potential negative consequences" for the region.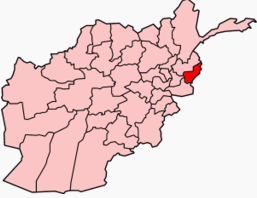 Afghanistan has repeatedly complained about such attacks, with Rassoul claiming today that "dozens of civilians" have been killed in the strikes. Pakistan has insisted that the claims are overstated, and that the shelling is mostly restricted to the Pakistani side of the border and only crosses in "pursuit."
They have had regular problems a Tehreek-e Taliban Pakistan (TTP) faction operating out of Afghanistan's Kunar Province, regularly crossing the border to attack military checkpoints and tribal elders seen as loyal to the government.
Pakistan has been fighting this TTP faction in the Bajaur Agency, and has reported pushing much of their faction back across the border. This may explain the latest round of firing.
Last 5 posts by Jason Ditz