Just over two weeks in, Syria's ceasefire again took a tough blow today when a suicide bomber attacked the Zein al-Abidin Mosque in the capital city of Damascus, killing at least 11 people and wounding 28. Official reports said that security forces were among the dead.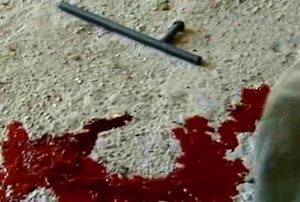 Reports say that the attacker was wearing an explosive belt, detonated on the main road, just as a crowd of worshipers was leaving the mosque.
So far no specific group has taken credit for the attack, but the Assad regime has vowed to identify the attacker. It is believed that the attack was carried out by one of the rebel factions in the nation, and could well be one of those affiliated with al-Qaeda in Iraq (AQI).
Interestingly enough, the violence led to new condemnations at the UN for the regime for failing to "live up to its promises." Western nations are pushing for a military attack if the ceasefire collapses, and many are openly arming and funding the rebels.
Last 5 posts by Jason Ditz