Another Afghan police officer opened fire on American troops on Thursday, injuring two of them in the latest indication that Washington's claim that the training mission is going well is a lie.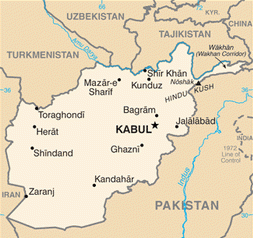 Also on Friday, it was revealed that an elite Afghan soldier shot dead an American trainer and his translator at a U.S. base on Wednesday. This is the first such rogue attack reported to have been carried out by the "closely vetted" special forces of Afghanistan.
Deadly shootings between Afghan soldiers and their American counterparts has increased markedly in occurrence, especially over the last year. Which is why the Wall Street Journal's report almost a year ago on a leaked NATO document on the training mission in Afghanistan is so revealing. It said "the killings of American soldiers by Afghan troops are turning into a 'rapidly growing systemic threat' that could undermine the entire war effort." And that was a year ago.
U.S. and Afghan authorities claim that both attacks occurred after verbal altercations between the Afghan and American soldiers. Further details are not known, however. In the Thursday event, two additional Afghan police were killed in the ensuing gun battle, although only one was reported to have shot at Americans.
The training mission continues to be the most central part of the war and it is failing miserably. Not only do Afghan soldiers have no qualms about shooting at U.S. soldiers, but they are a pathetic security force in and of themselves.