At least 27 people, including a number of teenagers, were wounded today in a series of coordinated bombings across the Ukrainian industrial city of Dnipropetrovsk. The attack involved bombs placed in garbage bins across the city.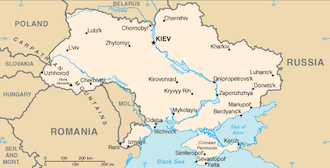 The attacks sparked panic across the major city, and police say they have yet to make any arrests. No one has claimed credit for the bombings, but they are being treated as an act of terrorism.
Such attacks could raise serious doubts about security in the nation just two months before it hosts the Euro 2012 football matches. The UEFA insists that the blast was not going to change its plans, and Dnipropetrovsk is not among the cities hosting matches.
Ukrainian opposition MPs were quick to claim the bombings as a government plot, saying that the ruling party carried out the strikes to "divert attention" from ongoing political disputes and the arrest of opposition leader Yulia Tymoshenko.