Early this morning, the US reported on three soldiers slain in Afghanistan, officially putting the death toll for the month of July at a record level since the Afghan War began in 2001. Hours later three more US troops were reported killed, bringing the toll to 66.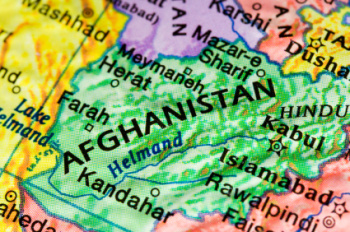 Of the most recent six killed, five of them died as the result of hidden explosives, while the sixth was killed in an armed attack. The rising toll has been nothing if not predictable, as US military officials have been saying all along that the toll was expected to rise as the war continues to escalate.
Indeed, the tough times ahead, promised by virtually every US military official testifying to Congress over the past few years, have come to pass, and the predictions for even worse times ahead seem all too credible, while the improvement that is supposed to come at some undefined point in the future seems no closer than it was during last year's record violence.
But last year's records seem like small potatoes, now, as all seven months of 2010 have been the worst such month for NATO troops since the war began, and the relatively high levels of violence during the normally calm winter have now given way to the deadliest summer on record for the occupation forces, with months left before the first frost of winter.
Attacks are on the rise, US and NATO casualties are on the rise, and alarmingly large numbers of Afghan civilians continue to be killed. With the latest escalation still not fully completed and the 2011 drawdown date disavowed, it seems more years of continued worsening are all but assured.
Last 5 posts by Jason Ditz