Two US Navy drone ships have arrived in Yokosuka, Japan, marking the first US deployment of unmanned vessels aimed at China in the western Pacific.
"The unmanned surface vessels (USVs) Ranger and Mariner from Unmanned Surface Vessel Division ONE (USVDIV-1) arrived at Fleet Activities Yokosuka on September 18," the US Navy's Seventh Fleet said in a press release on Thursday.
The Wall Street Journal first reported on the deployment and noted that the vessels are testing surveillance and attack capabilities in the region that the US Navy will find useful against China. The drone ships are not equipped with missiles but are capable of carrying and launching them.
The Seventh Fleet said the two ships were participating in Integrated Battle Problem (IBP) 23.2, a Pacific Fleet exercise designed to "test, develop and evaluate the integration of unmanned platforms into fleet operations to create warfighting advantages."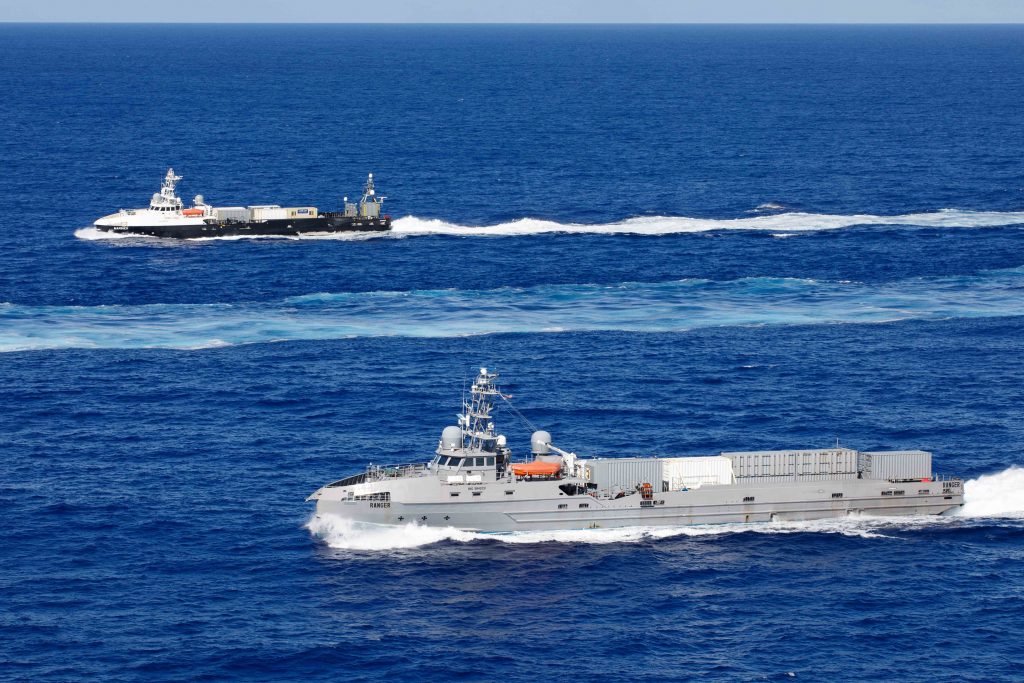 The US has deployed smaller drone boats to the Middle East to patrol waters near Iran, but they are less sophisticated than the Ranger, Mariner, and other vessels classified as USVs.
The US has been investing heavily in new weapons technologies as part of its preparations for a war with China. The USVs are part of a program known as Ghost Fleet Overlord that started in 2018 to integrate drone ships into the Navy. While capable of operating unmanned, the 190-foot Ranger was sent to Japan with a crew of 16 for monitoring purposes.