Saudi Arabia's envoy to Yemen said Thursday that all sides engaged in talks to end the war in Yemen are "serious," but the next steps are unclear.
"Everybody is serious. Serious means everybody is looking for peace," Mohammed al-Jaber told AFP. "It's not easy to be clear about next steps."
Jaber traveled to Sanaa last month to hold in-person talks with the Houthis that were mediated by Oman. The negotiations were a significant step, and both sides said good progress was made, but no deals were signed.
The Saudis and the Houthis are expected to soon agree to an extension of a ceasefire, which is meant to pave the way for a lasting political settlement. While no official ceasefire has been in effect since last October, there have been no Saudi airstrikes in Yemen or Houthi attacks inside Saudi Arabia in over a year.
Jaber tried to characterize Riyadh's role as a mediator between the Houthis and the Saudi-backed Yemeni government, whose leadership is in exile. But Saudi Arabia is a direct party to the conflict and has been since it led a coalition to intervene in Yemen in 2015 with full US backing.
Last year, the exiled Yemeni government formed the Presidential Leadership Council in Riyadh, which took power from President Hadi, who fled to Saudi Arabia in 2015. Members of the PLC insist the Saudis are mediating between them and the Houthis. Jaber said the Houthis and the PLC "refuse to sit together."
The PLC has little power in Yemen, and southern separatists have added to their problems. The UAE-backed Southern Transition Council (STC) held a meeting on Monday and called for the partition of Yemen to reflect the borders of the previous states of North Yemen and South Yemen before they were combined to create the modern borders of Yemen in 1990.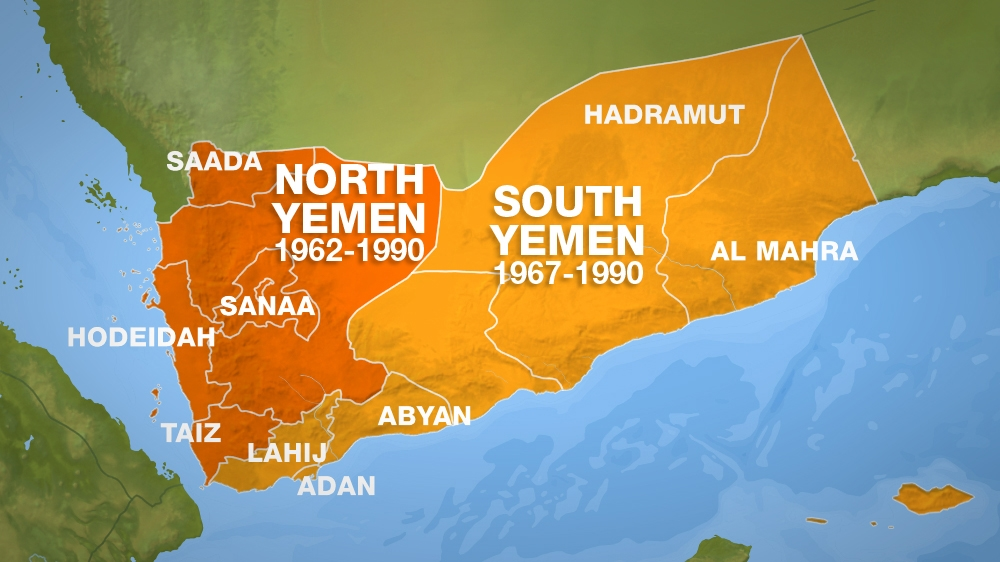 According to the New Arab, southern factions met in Aden and signed a "national charter" that included a clause that called for "the restoration of the state of the south with its political and geographical borders according to what was before May 22, 1990." The Houthis currently control the vast majority of the territory that used to be North Yemen.