The US on Thursday opened an embassy in the Solomon Islands as part of its strategy to counter China in the region, as Beijing has forged stronger ties with the Pacific island nation in recent years.
The State Department notified Congress early last year that it would be opening an embassy in the Soloman Islands around the same time the Biden administration released its Indo-Pacific Strategy.
The strategy calls for the US to expand its military and diplomatic presence in the region as part of a buildup aimed at China. The US previously operated an embassy in the Solomon Islands, but it closed in 1993. According to The Associated Press, the new embassy is starting small with a chargé d'affaires and only two State Department staff and a handful of local employees.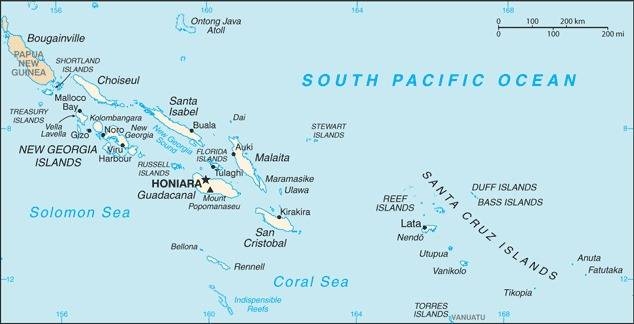 The Solomon Islands started moving closer to China in 2019 when they severed diplomatic relations with Taiwan and opened up with Beijing. The move actually put the Solomon Islands in line with US policy, but US officials were alarmed about the Pacific island nation moving closer to China.
The Solomon Islands enraged officials in the US and Australia last year when they signed a security pact with China. Under the deal, China can send police and other security forces to the islands. Australia has claimed the agreement could lead to China building a military base, but Solomons Prime Minister Manasseh Sogavare insists that won't happen.
Sogavare has slammed the Western pressure his country has come under, likening it to being threatened with an invasion. "We deplore the continual demonstration of lack of trust by the concerned parties, and tacit warning of military intervention in Solomon Islands if their national interest is undermined in Solomon Islands. In other words, we are threatened with invasion," he told parliament last May.
The criticism of Sogavare's decision to sign a deal with China came as the US and NATO began funding the war in Ukraine in the name of supporting a country's right to choose its military alignment. Leading up to the invasion, Russia asked the US to guarantee Ukraine won't ever join NATO, but the Biden administration refused to make the promise.
State Department spokesman Ned Price said in March 2022 said that the war in Ukraine was about protecting the principle that "each and every country has a sovereign right to determine its own foreign policy, has a sovereign right to determine for itself with whom it will choose to associate in terms of its alliances, its partnerships, and what orientation it wishes to direct its gaze."