The US and Israel on Thursday announced the conclusion of their largest-ever joint military exercises, known as Juniper Oak 23.
The drills were launched Monday and involved over 140 aircraft and nearly 8,000 troops from both militaries. The massive show of force was clearly a provocation toward Iran despite claims from US officials that it wasn't aimed at any one country.
"US Central Command and the Israel Defense Forces concluded Juniper Oak 23.2, the largest US-Israel partnered exercise in history," US Central Command (CENTCOM) said in a press release.
CENTCOM said the drills included a live-fire exercise that involved "B52s, F35s, F15s, F16s, FA-18s, AC-130, AH64s, 12 naval assets, High Mobility Rocket Artillery Systems, Multiple Launch Rocket Systems, a mix of jet fighters, and long-range bombers."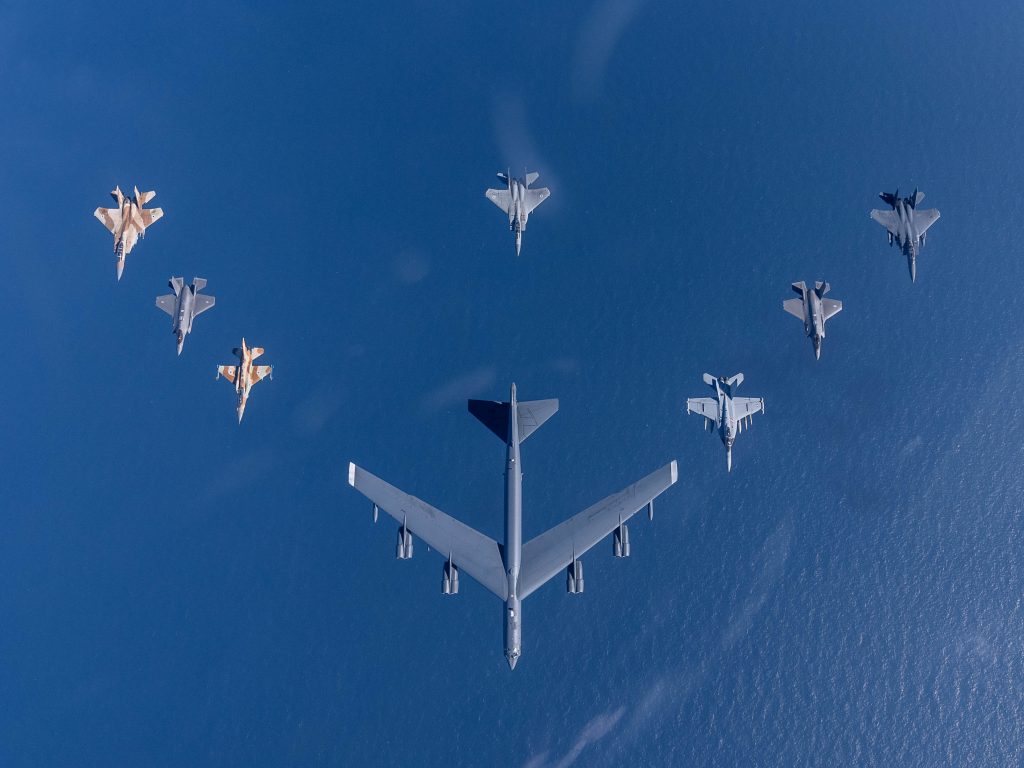 Besides sending a message to Iran, the massive exercise demonstrates that the US has Israel's back in the region despite Prime Minister Benjamin Netanyahu's government, which has pledged to expand settlements in the West Bank and eventually annex the territory.
Netanyahu's new government is also full of Iran hawks, including his national security advisor, Tzachi Hanegbi. Before the new government was formed, Hanegbi threatened that Netanyahu would attack Iran if the US doesn't negotiate a stricter nuclear deal or take military action itself.
Both the US and Israel have been threatening military action against Iran to prevent it from acquiring a nuclear weapon. But the Pentagon acknowledged in its recent Nuclear Posture Review that Iran is not trying to build a nuclear bomb.
Juniper Oak came after Israel's former army chief visited Washington DC in November and said upon his return that the two countries would expand joint military cooperation.