The US and the Federated States of Micronesia (FSM) are nearing a deal that would give more economic aid to the Pacific nation in exchange for more US military access to the islands, FSM President David Panuelo said on Friday.
The deal will be an extension of an agreement the US has with several Pacific island nations, known as the Compact of Free Association. Under these deals, the Pacific countries are treated similarly to US territories. They receive economic assistance from the US and fall under the protection of the US military in exchange for allowing US forces to operate in the countries.
The US is also allowed to deny other foreign militaries access to the Pacific Island nations. Extending the agreements and other US military expansion planned for the region is viewed in Washington as vital to US plans to confront China.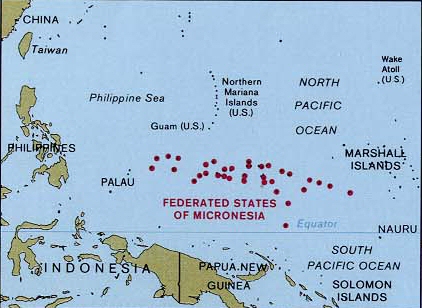 FSM President David Panuelo said negotiations with the US are almost done, and under the new deal, his country will receive $140 million in annual grants from the US, an increase of $50 million from current levels. He said residents should expect an increase in US military activity over the next few years.
"These exercises will be increasing in frequency over the next several years, and while they are ultimately in our national interest and in the interest of our nation's security — of which the US is our indisputable guardian — it is important that our citizens know about them well in advance so that our people do not see these activities and then immediately fear the worst," Panuelo said in an address to his nation on Friday.
He said it would be important to inform people when "US fighter jets fly over the State of Yap, for example, or when the US practice firing anti-aircraft missiles from the ground,"
The US is also nearing deals with the Marshall Islands and Palau on extending their Compact of Free Association agreements. The Associated Press reported Saturday that the US has already signed memorandums of understanding with the Marshall Islands and Palau and that a final deal is expected to be signed by the spring.