The US is considering sending Stryker armored combat vehicles to Kyiv as part of a new weapons package that is expected to be announced next week, POLITICO reported on Monday.
An unnamed Pentagon official said an arms package that may or may not include the Strykers will be announced next week during a meeting of the Ukraine Defense Contact Group, a group of military officials from about 50 countries.
The Ukraine Defense Contact Group has met several times since Russia's invasion of Ukraine to coordinate military aid, and Secretary of Defense Lloyd Austin, a former Raytheon board member, has chaired the meetings.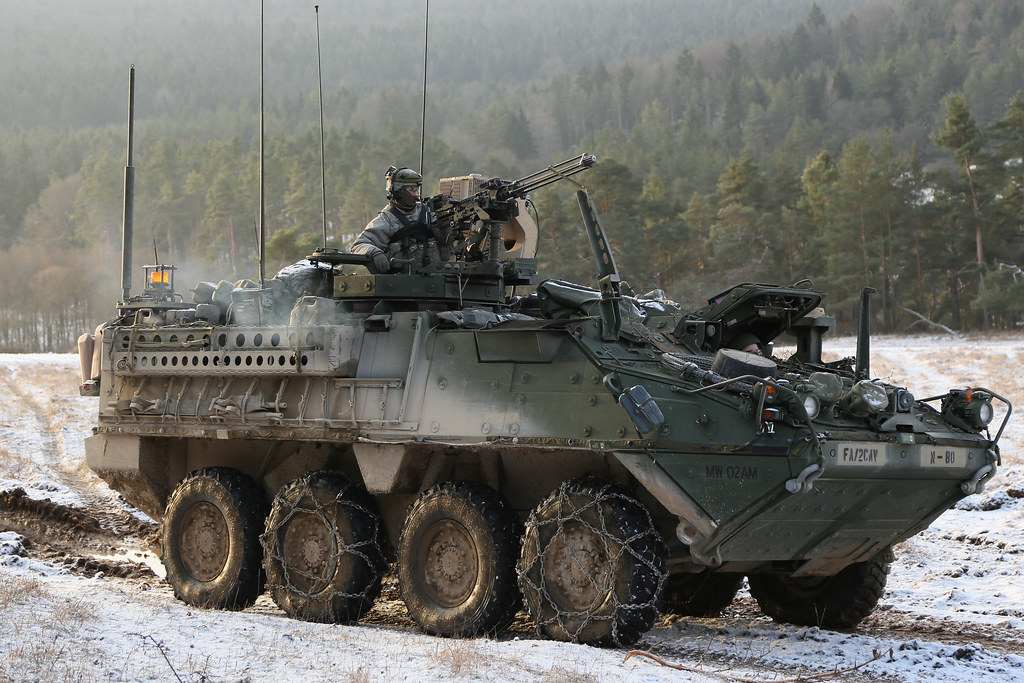 The report comes after the US pledged 50 Bradley Fighting Vehicles for the first time to Ukraine as part of an over $3 billion arms package that was announced Friday. Germany and France pledged similar armored vehicles, which marked a significant escalation of Western military aid for Kyiv.
Strykers are made by General Dynamics and are designed to transport troops with extra protection. Unlike the Bradleys, Strykers are on wheels and can carry more troops. Ukraine has already been provided with a Canadian version of the Stryker that was also built by General Dynamic.
The rush to send infantry fighting vehicles to Ukraine comes after Valery Zaluchny, the commander of Ukraine's armed forces, said he needed a huge number of armored vehicles to drive Russia out of the territory it has captured Since February 24.
"I need 300 tanks, 600-700 IFVs (infantry fighting vehicles), 500 Howitzers. Then, I think it is completely realistic to get to the lines of February 23," Zaluchny told The Economist in December. Ukraine has yet to receive any Western-made heavy tanks, although the UK is considering sending 10 of its main battle tanks.