Chinese flights in Taiwan's air defense identification zone (ADIZ) nearly doubled in 2022 as Beijing stepped up its military activity in the region in response to the US forging stronger ties with Taipei.
An ADIZ is an area where a country requires aircraft to identify itself, and Taiwan claims an ADIZ far beyond its airspace. The US established ADIZs for Taiwan, Japan, and South Korea in the 1950s, and China claimed one that extends into the East China Sea in 2013.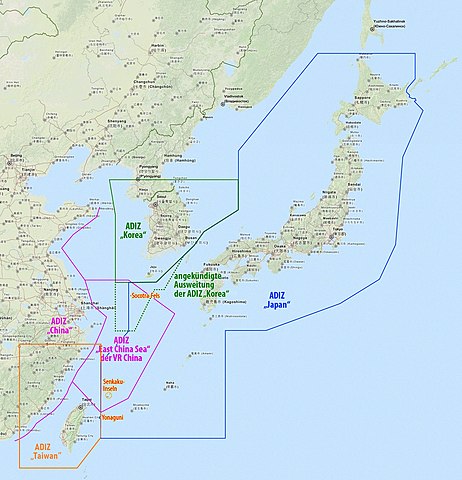 According to numbers compiled by US-based researchers reported by Newsweek, China sent 1,737 planes into Taiwan's ADIZ, up from 972 flights in 2021. In 2020, Taiwan's Defense Ministry reported 380 Chinese flights in the ADIZ.
Taiwan's Defense Ministry began publicly reporting Chinese flights in the ADIZ in September 2020 after the US sent high-ranking cabinet officials to Taiwan for the first time since Washington severed diplomatic ties with Taipei in 1979, sparking an uptick in Chinese military activity in the region.
Chinese military activity around Taiwan spiked after outgoing House Speaker Nancy Pelosi (D-CA) visited the island in August. China warned strongly against Pelosi's visit and launched its largest-ever military exercises around Taiwan in response, which included a simulated blockade and firing of missiles over the island.
A consequence of Pelosi's visit is that China now regularly crosses the median line, an unofficial barrier that separates the Taiwan Strat. According to the date, China crossed the line 564 times in 2022, and all but one of the flights came after Pelosi's trip. According to Japan Times, China only flew across the median line four times between 1954 and August 2020.
China recently launched new major drills around Taiwan in response to President Biden signing the 2023 National Defense Authorization Act, which includes unprecedented military aid for the island. The drills involved 71 Chinese aircraft entering Taiwan's ADIZ, the largest known Chinese warplane presence in the area since Taiwan began reporting the activity in September 2020.