Taiwan's Defense Ministry on Tuesday reported that 29 Chinese People's Liberation Army (PLA) aircraft flew into Taiwan's air defense identification zone, including 18 H-6 bombers.
An ADIZ is an area where a country requires foreign aircraft to identify itself, but the concept is not covered under any international treaties and has no international regulations. Taiwan claims an ADIZ that extends over mainland China, but it doesn't report Chinese military activity in those areas.
The bombers flew in the southwest corner of Taiwan's ADIZ, far from the island, but the sorties still represent an uptick in Chinese military activity in the region since House Speaker Nancy Pelosi (D-CA) visited Taipei in August.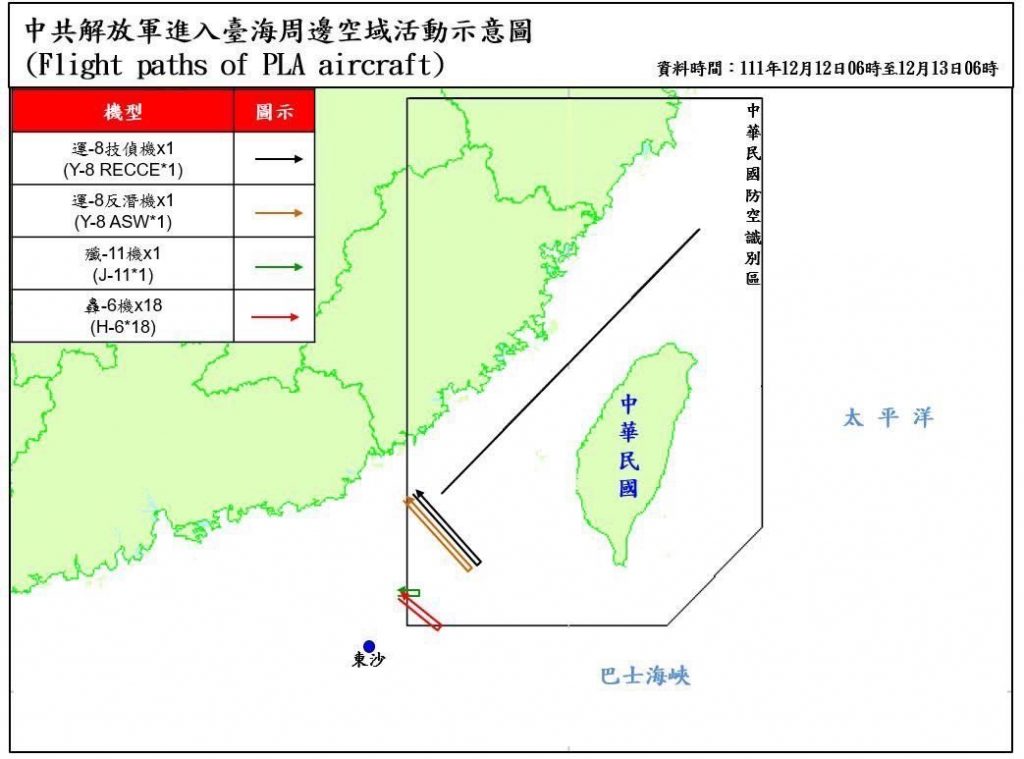 According to The South China Post, the sorties marked a record-high number of Chinese bombers in the area since Taiwan began releasing daily updates on Chinese military activity in the region back in September 2020. China's activity increased around the same time when the Trump administration sent the highest-level cabinet officials to visit Taiwan since Washington severed diplomatic relations with Taipei in 1979.
Since Pelosi visited Taiwan, China has frequently been sending planes over the median line, the unofficial barrier that separates the Taiwan Strait. The line was drawn by the US in the 1950s and was rarely crossed by China until very recently.
According to Japan Times, China flew 302 sorties across the median line in August. Between 1954 and August 2020, China flew across the barrier only four times. Between September 2020 and Pelosi's visit, Chinese warplanes made the flight 23 times.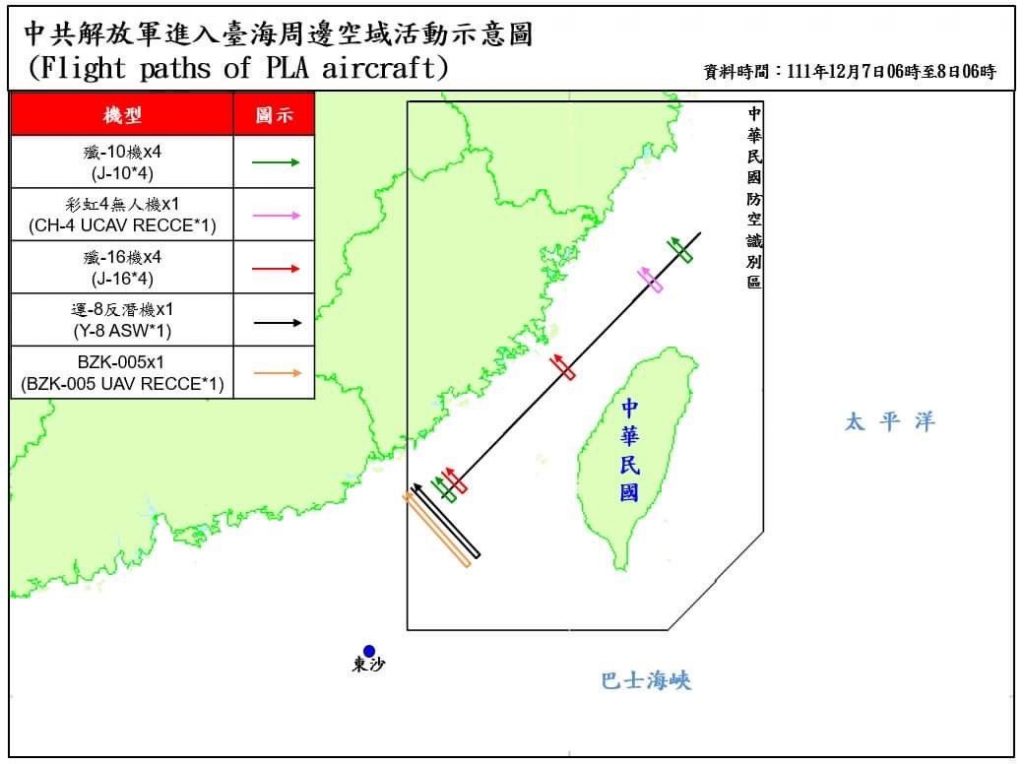 Tensions between the US and China are set to rise further as unprecedented military aid for Taiwan is included in the 2023 National Defense Authorization Act, which has been passed by the House and is expected to clear the Senate this week. Responding to the bill, which would give Taiwan $3 billion annually, China's Foreign Ministry said the US should stop "using Taiwan to contain China, stop military contact with Taiwan, and refrain from further undermining China-US relations."