A US Navy guided-missile cruiser sailed near the disputed Spratly Islands in the South China Sea on Tuesday in the latest US challenge to Beijing's claims in the region.
China's military said that the vessel, the USS Chancellorsville, entered the area illegally, a claim disputed by the US Navy. "The actions of the US military seriously violated China's sovereignty and security," China's People's Liberation Army's (PLA) Southern Theater Command said in a statement.
The US Navy's Seventh Fleet said the PLA's statement was "false" and insisted the passage followed international law. The US has been challenging China's claims to disputed rocks and reefs in the South China Sea for years in maneuvers it calls Freedom of Navigation Operations (FONOPs).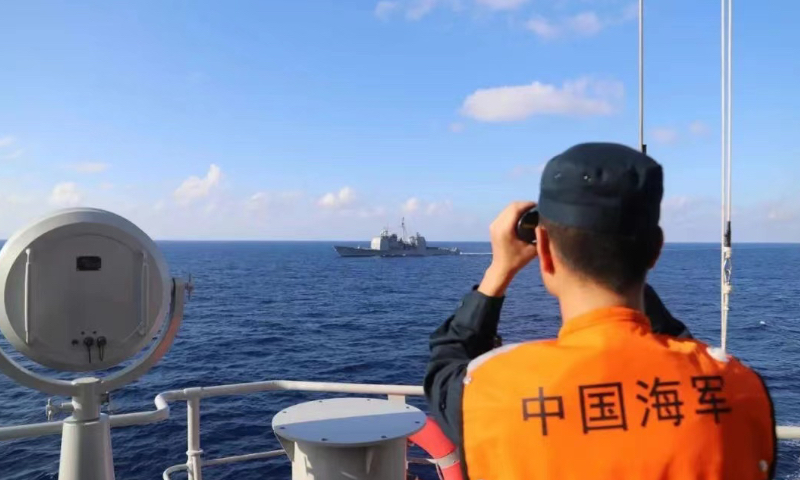 FONOPs in the region became common under the Obama administration and have stepped up as the US is increasingly focused on confronting China. The Seventh Fleet insisted that Tuesday's passage was not just a challenge to China but also to Vietnam and Taiwan, who also have claims to the region.
The Seventh Fleet said the FONOP was meant to challenge "restrictions on innocent passage imposed by the People's Republic of China (PRC), Vietnam, and Taiwan."
The FONOP came not long after Vice President Kamala Harris visited the Philippines and reaffirmed that an attack on Philippine vessels in the South China Sea would invoke a US response under the US-Philippine Mutual Defense Treaty. Harris also took aim at China in a speech she delivered aboard a Philippine coast guard vessel on the island of Palawan, which has a coast on the South China Sea.
The US is looking to expand its military footprint in the region, and it might return to Subic Bay, Philippines, once the location of the largest US base in Asia. The US closed down its base in Subic Bay in 1992 but is now in discussions with Manila on building new military facilities under a 2014 military pact.