The heaviest fighting between Azerbaijan and Armenia since the 2020 Nagorono-Karabakh war erupted early Tuesday morning, leaving at least 99 dead.
Armenia said Azerbaijan started the violence by launching intensive artillery shelling against Armenian military positions.
Azerbaijan claimed that its shelling was a response to "large-scale subversive acts" on the border that included attacks on its military.
Armenian Prime Minister Nikol Pashinyan said that 49 Armenian soldiers were killed in the fighting, but he expects the total to rise. Azerbaijan said 50 of its servicemembers were killed in the flare-up.
Russia said that it had brokered a truce between the two sides resulting in a ceasefire that took effect on Tuesday, although more clashes were reported Wednesday. Russia is a treaty ally of Armenia under the Collective Security Treaty Organization (CSTO), an alliance that includes Moscow, Yerevan, and four other post-Soviet states.
Azerbaijan received strong backing from Turkey when it made sweeping gains in the 2020 war that was fought over Nagorno-Karabakh and the territory around it. Under the ceasefire, Armenia agreed to cede some territory, and Russian peacekeepers were deployed to the region.
Nagorno-Karabakh remains a self-declared republic, known as Artsakh, although it is internationally recognized as part of Azerbaijan. The enclave is predominantly populated by ethnic Armenians.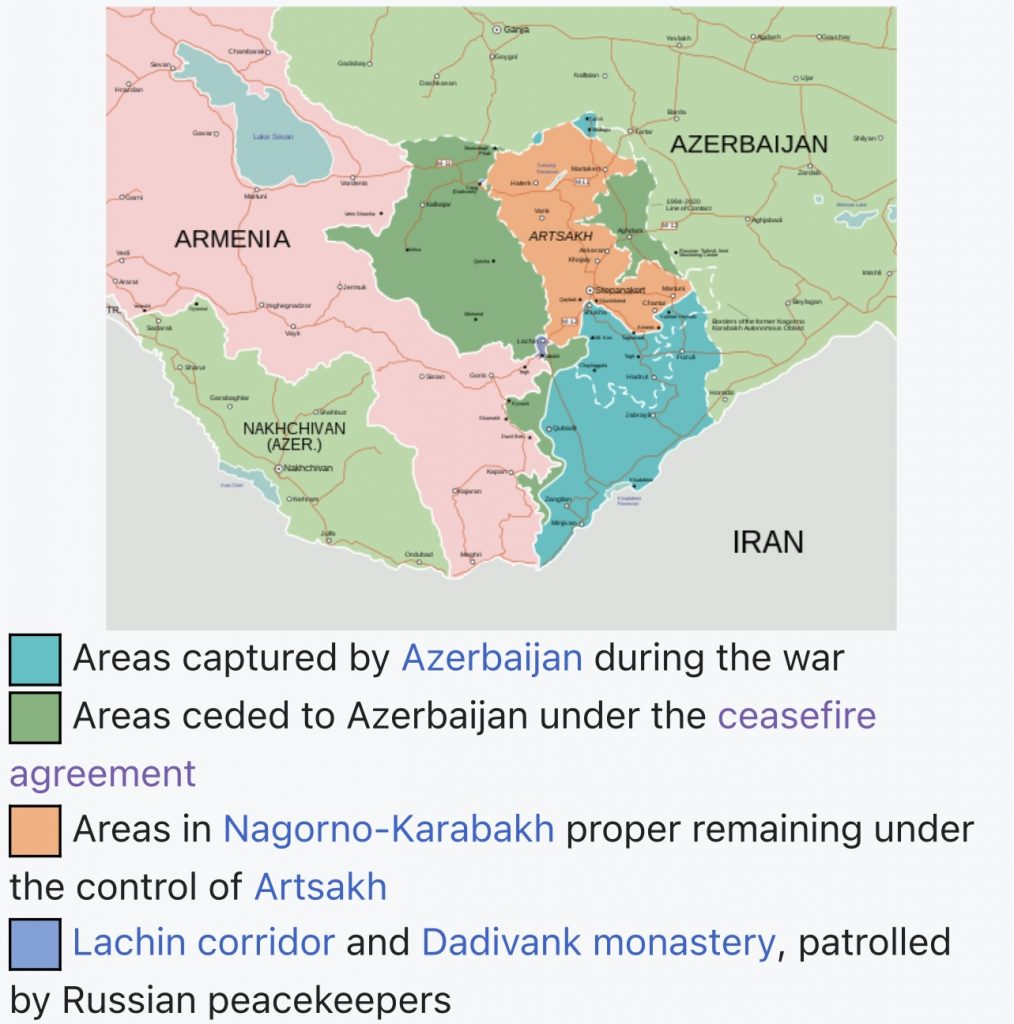 The 2020 war was the heaviest fighting over Nagorno-Karabakh since the early 1990s when a war over the enclave killed tens of thousands. After a ceasefire was reached in 1994, the situation in the region was considered a frozen conflict.