A close ally of Russian President Vladimir Putin warned Thursday that if Finland and Sweden join NATO, Russia would have to bolster its forces on its western border and said a "nuclear-free" Baltic region would no longer be possible.
"If Sweden and Finland join NATO, the length of the alliance's land borders with the Russian Federation will more than double. Naturally, these borders will have to be strengthened," said Dmitry Medvedev, the deputy chairman of Russia's Security Council, who served as Russia's president from 2008 to 2012.
Finland shares an over 800-mile border with Russia, and if it is admitted to NATO, Medvedev said Moscow would significantly bolster its forces in the Gulf of Finland, the easternmost part of the Baltic Sea.
He said Russia will "seriously strengthen the grouping of land forces and air defense, deploy significant naval forces in the waters of the Gulf of Finland. In this case, it will no longer be possible to talk about any nuclear-free status of the Baltic – the balance must be restored."
The Russian enclave of Kaliningrad is on the Baltic Sea, wedged between NATO members Poland and Lithuania. In 2018, Russia deployed nuclear-capable Iskander missiles to Kaliningrad, but it's not clear if they are tipped with nuclear warheads.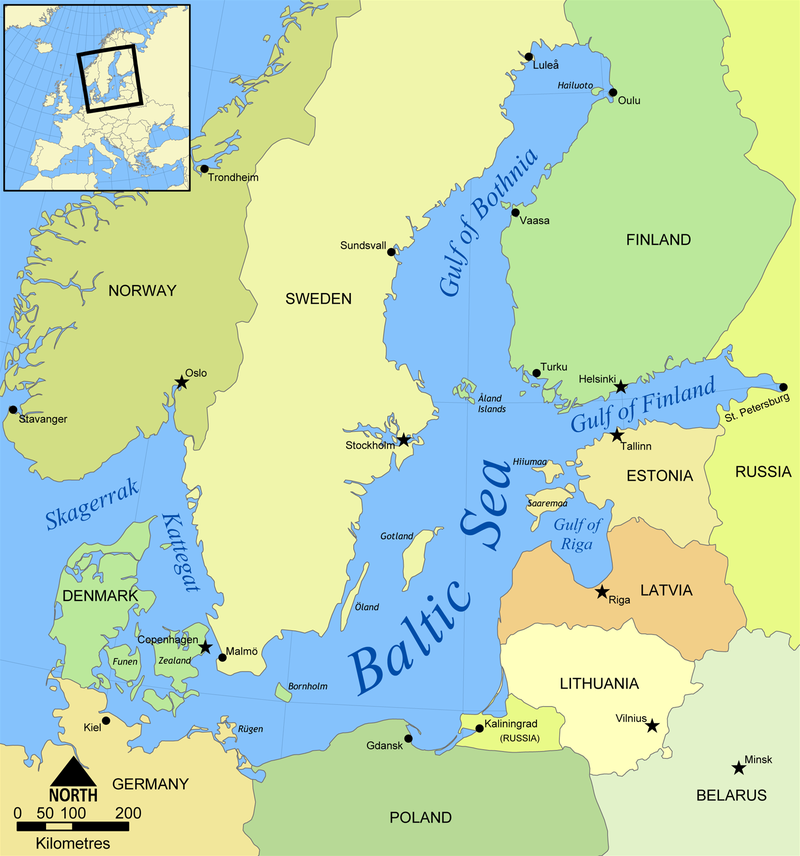 Medvedev also suggested hypersonic missiles could be deployed. "No sane person wants higher prices and higher taxes, increased tensions along borders, Iskanders, hypersonics, and ships with nuclear weapons literally at arm's length from their own home," he said. "Let's hope that the common sense of our northern neighbors will win."
In the wake of Russia's invasion of Ukraine, Finland and Sweden are moving closer to joining NATO. Finnish Prime Minister Sanna Marin said Wednesday that the decision could be made "within weeks."
While Russia is against NATO absorbing the two Nordic countries, Medvedev said Moscow views the situation differently than Ukraine's aspirations to join the military alliance. "We don't have territorial disputes with those countries like we do with Ukraine," he said. "For that reason, the price of their membership for us is different."