The Philippines said Thursday that three Chinese coast guard vessels blocked and fired a water cannon towards Philippine supply boats near a disputed reef in the South China Sea.
The incident took place on November 16th near Second Thomas Shoal, a feature of the disputed Spratly Islands. "China has no law enforcement rights in and around these areas. They must take heed and back off," Philippine Foreign Minister Teodoro Locsin said in a statement.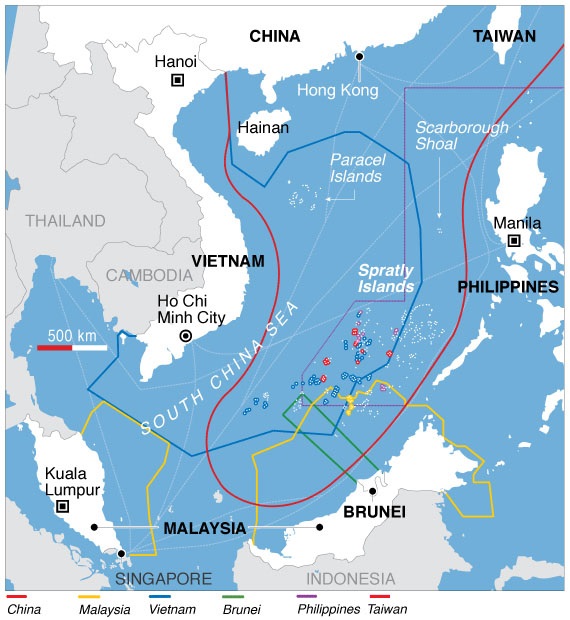 Locsin said nobody was hurt, but the Philippine boats were going to deliver supplies to military personnel in the area and were forced to abandon their mission.
When asked about the incident at a daily press briefing, Chinese Foreign Ministry spokesman Zhao Lijian said the Chinese vessels "performed official duties in accordance with law and upheld China's territorial sovereignty and maritime order."
According to Newsweek, the Philippines also warned China that the Mutual Defense Treaty between Manila and Washington covers the South China Sea. Earlier this year, during a stand-off between China and the Philippines near a different reef in the disputed waters, Biden administration officials repeatedly warned Beijing that an attack on Philippine vessels means war with the US.
The South China Sea has turned into a potential flashpoint for a conflict between the US and China. Besides China's occasional stand-off with its Southeast Asian neighbors, US warships and warplanes are regularly patrolling the area, and the US's presence in the region has drastically increased over the past year.