Several media outlets reported on Tuesday that the Biden administration won't block the Nord Stream 2 pipeline from being completed. The reports said Washington and Berlin are close to reaching a deal on the natural gas pipeline, which will connect Russia and Germany.
According to a draft of the agreement obtained by Bloomberg News, the US and Germany agreed to threaten sanctions against Moscow if "Russia tries to use energy as a weapon against Ukraine." The Nord Stream 2 will carry natural gas, bypassing Ukraine, which stands to lose billions in transportation fees once the project is complete.
The draft agreement says the US and Germany would seek to promote up to $1 billion in investments in Ukraine to help the country transition to green energy. Germany would initially invest $175 billion in Ukraine and appoint a special envoy to Kyiv to support energy projects in the country.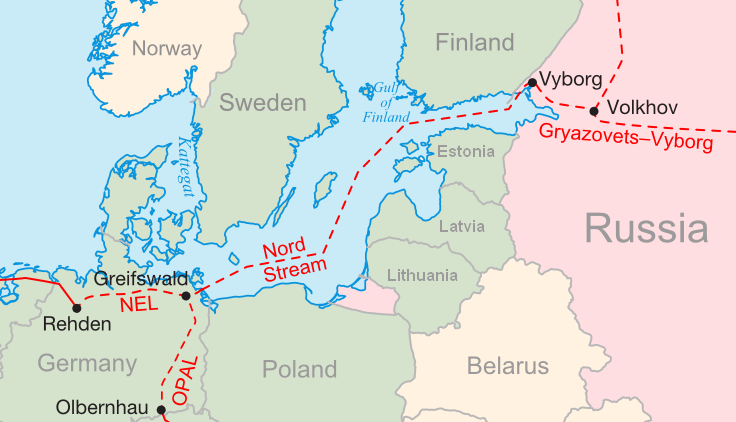 The Nord Stream 2 has long been in the crosshairs of Washington. The US claims Russia's desire to trade more with Germany is a "threat" to European security. But since the project was over 90 percent complete when President Biden came into office, the administration recognized the pipeline was inevitable.
In May, the Biden administration announced that it was waiving sanctions for Nord Stream 2 AG, the company running the project. The State Department was required by a law tucked into the 2021 National Defense Authorization Act to identify entities involved in the project and sanction them. By waiving the sanctions on Nord Stream 2 AG and its CEO, the Biden administration angered Russia hawks in Congress, who still want to try and sabotage the project.
Considering how hostile the Biden administration has been towards Russia, not obstructing the construction of Nord Stream 2 is likely more about repairing ties with Germany than easing pressure on Moscow. Under Trump, US-German relations were strained due to US demands for Berlin to pay more for NATO. The Trump administration also ordered the withdrawal of about 12,000 troops from Germany, but the plan was quickly reversed by President Biden.