The Biden administration is choosing not to sanction the Russian company and its CEO that is running the Nord Stream 2 natural gas pipeline project that will connect Russia to Germany.
The State Department was required by a bill tucked into the 2021 National Defense Authorization Act to submit a list to Congress of individuals and entities involved in Nord Stream 2 who are engaging in "sanctionable activity." The people and companies on the list are supposed to be hit with sanctions.
The Biden administration is waiving sanctions for the company Nord Stream 2 AG and its CEO, Matthias Warning, although it is sanctioning four Russian ships and four Russian entities involved in the project. The pipeline is said to be 95 percent done, and without sanctions on Nord Stream AG, it is expected to be completed.
The Biden administration's decision was likely more about mending ties with Germany that were strained during the Trump years rather than easing up pressure on Moscow. Regardless, Russia hawks in Congress are not happy with the sanctions waiver.
"Stunning. In defiance of US law, Biden is actively helping Putin build his pipeline," Senator Ted Cruz (R-TX), who led the effort to get the Nord Stream bill included in the NDAA, wrote on Twitter.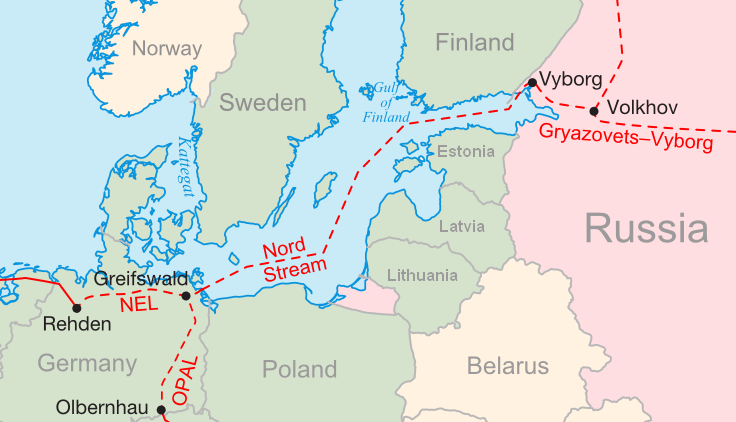 The original Nord Stream consists of two lines that run from Vyborg, Russia, to Lubmin, Germany, near Greifswald. The new project would add two more lines, doubling the amount of natural gas Russia could export to Germany. Ukraine stands to lose up to $3 billion a year in gas transportation fees if the pipeline is complete, one of the reasons so many in Washington are opposed to it.